On August 7, 2006 in Boston, Massachusetts,
our beloved aunt
Daisy Vanderhoek-Boon* passed away.
Daughter of the late Jasper Boon and Leonie Bletterman.
Sister of the late Ilse Haye-Boon.
Wife of the late Karel Vanderhoek.
Mother of Pam and Jippy,
grandmother of Dana, Jill, Bill and Jake,
great-grandmother of Ashley, Olivia, Hannah and Devon.
She is mourned and missed by all.
* Born May 12, 1920 in Pematang Siantar, Sumatra
Daisy belongs to mtDNA Haplogroup B. This link is about her people.
Daisy Boon, Leonie Bletterman, tante Tieting Bletterman and Jasper Boon (Bandoeng? About. 1933)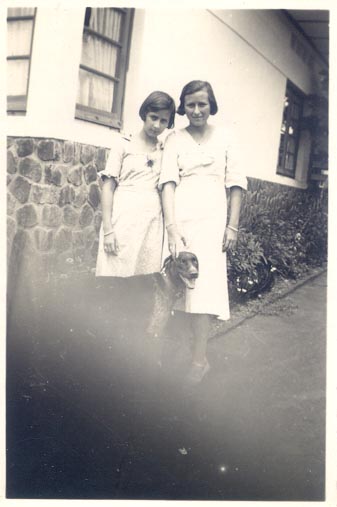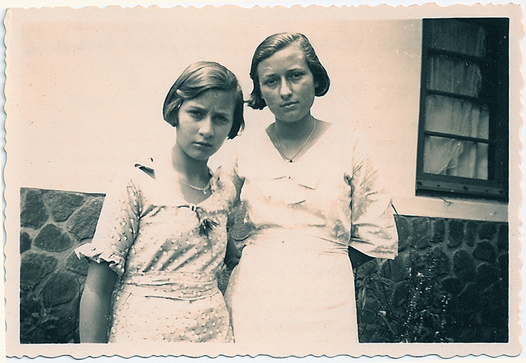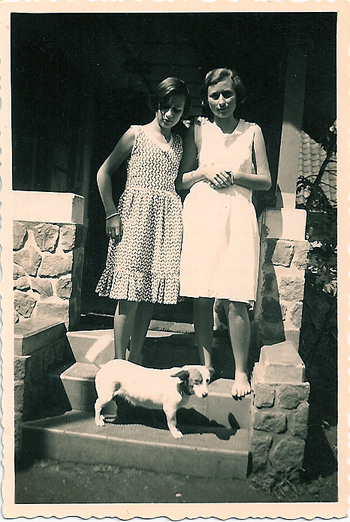 Daisy and Ilse Boon (Bandoeng? About. 193 ?)